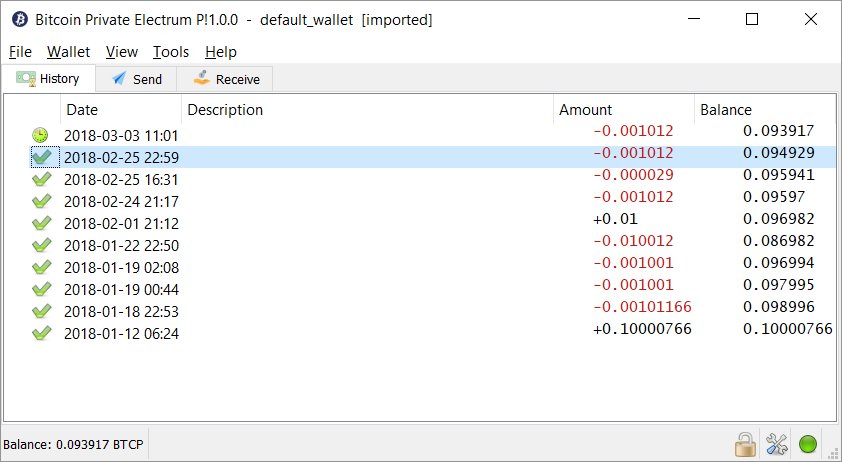 ---
ELECTRUM BTCP – Bitcoin Private Wallet
Bitcoin Private price today is $1.43 with a 24-hour trading volume of $81.94. BTCP price is down -16.0% in the last 24 hours. It has a circulating supply of 4.8 Million BTCP coins and a max supply of 21 Million. If you are looking to buy or sell Bitcoin Private, TradeOgre is currently the most active exchange.
Bitcoin Private is fork from Bitcoin (BTC). This coin is also a copy of ZClassic as they use the same technology. When compared to Bitcoin which lacks privacy and anonymity, Bitcoin Private is better in terms of that due to the privacy technology that they use. The coin's database is widely available for viewing and verification as it will always remain open source and be continued by the community. Transactions can be made between users as no intermediaries are needed in this decentralized system. Bitcoin Private is also faster than Bitcoin because it supports a bigger block size when compared to Bitcoin.
Use all wallets with caution. You should never share private keys, seeds or wallet files with anyone.
Ledger code updated to latest upstream

Better change address support
Fixed bug where two ledger entries would appear
Minor GUI changes
Created in March 2018, Bitcoin Private (BTCP) is a community-driven cryptocurrency that has been forked by Zclassic and Bitcoin. BTCP supports zk-SNARKs that mask the sender and receiver information when checking transactions in a public blockchain. It also has a larger block size of 2 MB and a faster block time of 2.5 minutes.
Download Electrum BTCP:
Mac and Windows instruction here: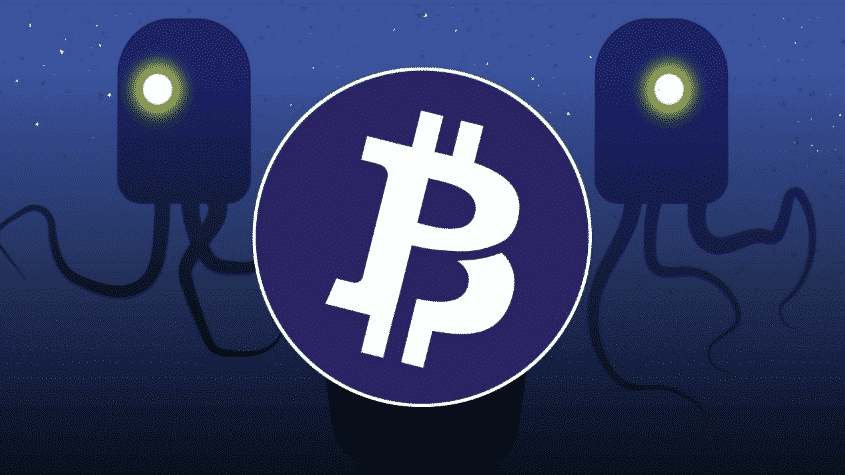 Read more articles about cryptocurrencies and mining at CRYPTO-WALLETS.ORG.

The Telegram channel about cryptocurrency and mining Bitcoin, Ethereum, Monero and other altcoins:

CRYPTO WIKIES | Bitcoin & Altcoins Mining
QuickSwap makes it easier for users to access popular tokens. Users can now easily and securely buy $ORB and $LAY (LAY007) on the QuickSwap platform.

Last night the "ETH merger" went off without a hitch, which means that the Ethereum blockchain has moved from "Proof of Work" to "Proof of Stake", which means much greater efficiency (99.5% less power) in the future. But it also means that a large number of miners (those who bought up all the GPUs during the pandemic) have equipment that can no longer be used in the ETH chain.

Calculating the exact value of NFTs is difficult because they are fairly new to the asset market. While famous works of art and collectibles have their own set value, it is difficult to estimate the real value of NFT assets and collectibles. This has been a problem for investors when analyzing them.