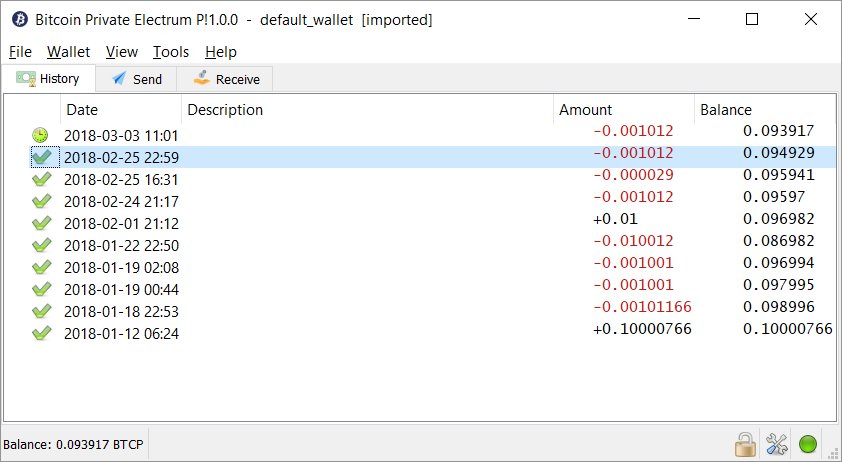 ---
ELECTRUM BTCP – Bitcoin Private Wallet
Bitcoin Private price today is $1.43 with a 24-hour trading volume of $81.94. BTCP price is down -16.0% in the last 24 hours. It has a circulating supply of 4.8 Million BTCP coins and a max supply of 21 Million. If you are looking to buy or sell Bitcoin Private, TradeOgre is currently the most active exchange.
Bitcoin Private is fork from Bitcoin (BTC). This coin is also a copy of ZClassic as they use the same technology. When compared to Bitcoin which lacks privacy and anonymity, Bitcoin Private is better in terms of that due to the privacy technology that they use. The coin's database is widely available for viewing and verification as it will always remain open source and be continued by the community. Transactions can be made between users as no intermediaries are needed in this decentralized system. Bitcoin Private is also faster than Bitcoin because it supports a bigger block size when compared to Bitcoin.
Use all wallets with caution. You should never share private keys, seeds or wallet files with anyone.
Ledger code updated to latest upstream

Better change address support
Fixed bug where two ledger entries would appear
Minor GUI changes
Created in March 2018, Bitcoin Private (BTCP) is a community-driven cryptocurrency that has been forked by Zclassic and Bitcoin. BTCP supports zk-SNARKs that mask the sender and receiver information when checking transactions in a public blockchain. It also has a larger block size of 2 MB and a faster block time of 2.5 minutes.
Download Electrum BTCP:
Mac and Windows instruction here: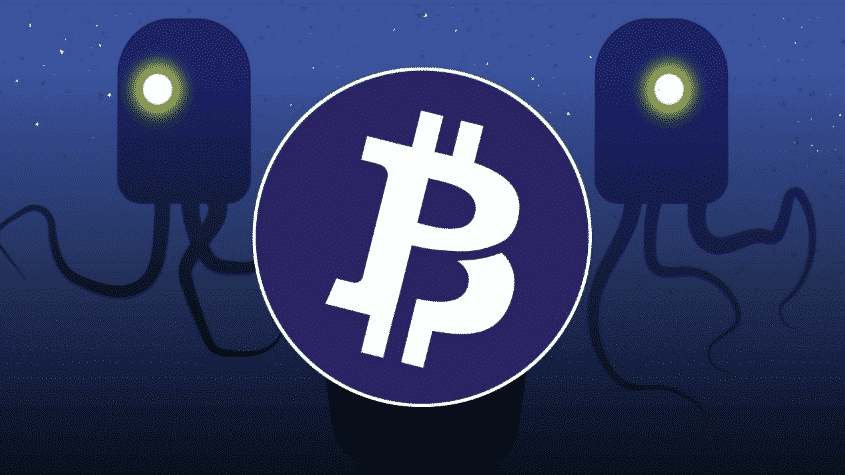 Read more articles about cryptocurrencies and mining at CRYPTO-WALLETS.ORG.

The Telegram channel about cryptocurrency and mining Bitcoin, Ethereum, Monero and other altcoins @cryptomineg https://t.me/cryptomineg.
Ledger Wallet is a product of Ledger, and its idea is based on the BOLOS platform and Secure Element. This hardware device is highly valued because of its ability to isolate and store your key pairs and other important cryptographic information away from every potentially vulnerable computer.

Coinomi Wallet is a mobile wallet specifically designed to store multiple types of cryptocurrencies and is as easy to use and access as possible. Coinomi is considered one of the most secure mobile wallets currently available, as it offers advanced security and boasts that it has never been hacked. It offers unmatched compatibility and support between SegWit-enabled blockchains. It also easily incorporates both Shapeshift and Changelly. Coinomi is also popular because of its token selling mechanism and airdrop for all users who are active on the network.

DAEDALUS WALLET is an open source ADA wallet built to grow alongside the Cardano blockchain. ADA is Cardano's cryptocurrency. Daedalus is a secure ADA cryptocurrency wallet. Download and install a wallet so you can keep your ada secure. The Daedalus wallet is a product of the Cardano Foundation released back in September 2015. They focused on presenting it as being able to securely store your private keys. This web tool is hierarchically deterministic (HD), which enhances its security to the level desired by the user. Such a multi-platform representative of one coin reduces your security worries. More details will be explained later in the article and it is also easy to follow the detailed installation guide.