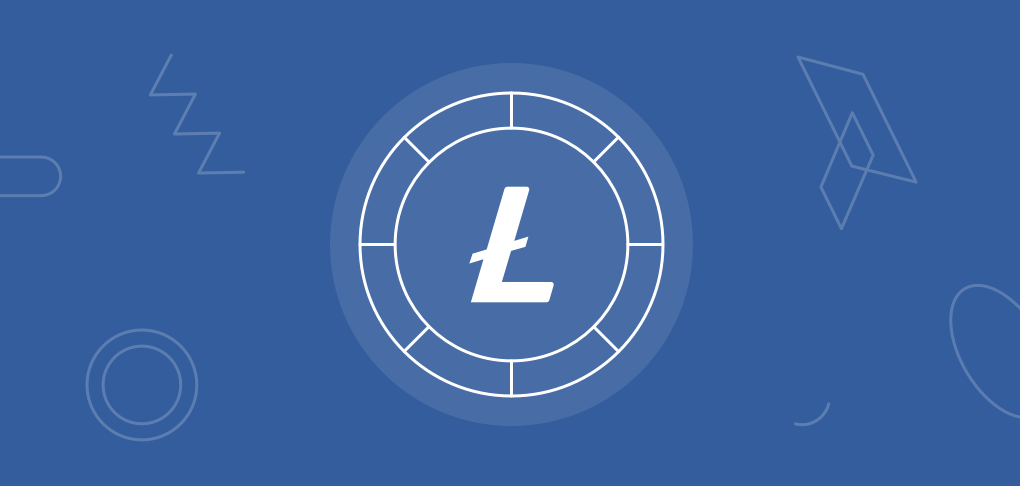 If you are going to earn litecoins, the first thing you need to do is to start a digital wallet. Like Bitcoin, Litecoin cryptocurrency is rapidly gaining momentum and is becoming quite a sought-after digital asset all over the world.
Litecoin is often referred to as "digital silver". It is the same peer-to-peer network as Bitcoin, but transactions in it are confirmed 4 times faster and commission fees have lower percentages.
How to choose a wallet for Litecoin
Digital wallets are needed to store digital coins. Litecoin wallet is a software application that allows its owner to send, receive, store digital assets as safely as possible.
There are currently four main types of digital wallets:
desktop;
cell phones;
Online;
hardware.
Desktop type are wallets that are installed directly on your PC. They have a very high degree of protection, since the private secret key is stored only on your device and is not available to third parties. Desktop storages can be "hot", that is, have a constant connection to the Internet for regular synchronization of the blockchain network, or they can be "cold" – without constant Internet access. "Cold storage of cryptocurrencies" implies a strong degree of protection for cryptocurrencies.
Mobile versions of wallets are much lighter than their desktop counterparts, due to the fact that they do not store a complete register of all transactions in their memory. They work with remote servers as needed. Mobile wallets are considered the most convenient to use, they do not tie you to one place, they can be used to make purchases, pay for services, book tickets, etc. In terms of reliability, they are slightly inferior to local and hardware storages.
Online wallets are considered the most vulnerable, because the private key of your storage is trusted by the service operator, which means that it cannot provide 100% protection for the safety of your money. It all depends on the decency of the owner of the exchange or other resource that provides storage services. It is convenient to use them for trading, exchanging or other financial activities with a digital asset, but it is not recommended to store large amounts on such wallets.
Hardware vaults are the most secure options for storing digital cash. These are physical devices that store private keys away from any third-party interference. Even if the hardware wallet is stolen, an attacker will not be able to use your savings, since the device has a multi-layered protection function. The only disadvantage of hardware storage is its cost: you can only buy hardware wallets.
Command Litecoin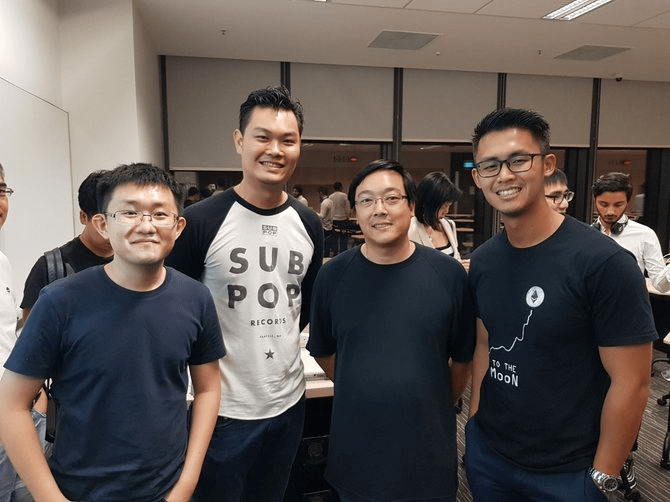 The core Litecoin (LTC) team consists of only a few people:
Charlie Lee
— Founder and Managing Director. Born and raised in the African country of Côte d'Ivoire. At the age of 13, he moved to the United States, where he first received a school education, and then a higher degree in Computer Science. After graduation, he worked in various IT companies, in 2007 he got a job at Google. In 2011, he creates Litecoin, and in 2013 he goes to work for one of the largest crypto exchanges Coinbase, continuing to support his project. In the summer of 2021, he leaves the Coinbase exchange, where at that time he held the post of technical director, in order to fully focus on the development of the Litecoin (LTC) cryptocurrency;
Xinxi Wang
is a member of the Board of Directors. Singaporean developer and crypto investor. Studied Computer Science at the National University of Singapore. Doctor of philosophical science. Founder of the trading platform Coinnut. Member of the Litecoin team since April 2017;
Franklyn Richards
is a member of the board of directors of Litecoin. British developer. Participates in the development of another open source project Zulu Republic;
Zing Yang
is a member of the Board of Directors. She received her bachelor's degree from Singapore Management University. Advisor to the open-source project Untitled INC. In the past, she held leading positions in companies such as East Ventures, Temasek.
Litecoin Core, which also includes full-time Litecoin developers and specialists from the Litecoin Foundation, supports and develops the project. All of them work on the technical development of the project, as well as advertising, marketing and popularization of Litecoin.
Official Litecoin core wallet
Where can I get the most reliable Litecoin wallet for storing Litecoin? It is clear that only direct cryptocurrency developers can provide the best protection. After all, they thoroughly know all the internal structure of tokens, their protection algorithms and all the vulnerabilities.
How to create a wallet
The official site of cryptocurrency , here and you need to download a wallet to store LTC coins.
You choose the version for your operating system and download the desired archive to your local or mobile device:
Windows;
Linux;
Android;
Mac OS.

After running the installation file, the program will automatically start the installation process. You don't need to change anything in particular, just agree with the proposed options and proceed to the next step.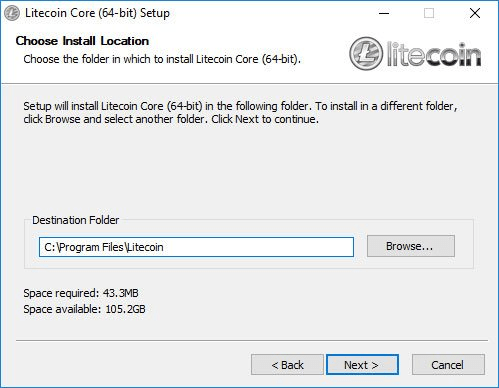 After the installation of the application is finished, the first wallet launch will take place. You will need to specify the location where all the blockchain information will be uploaded. Keep in mind that you will need a considerable amount of space, about 10 GB.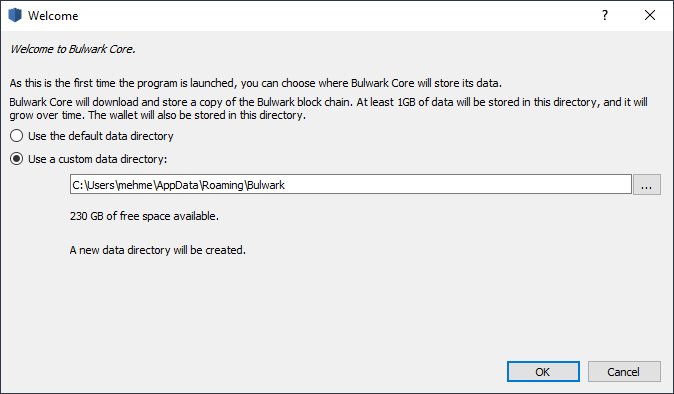 The synchronization process itself is quite long, the longer the network has existed, the larger its blockchain. Synchronization will take several hours (depending on the performance of your machine). If you need to interrupt your computer during this period, nothing terrible will happen: the process will resume as soon as the application starts up again. The main thing is to terminate the device correctly.
The installed Litecoin core wallet after full synchronization looks like this: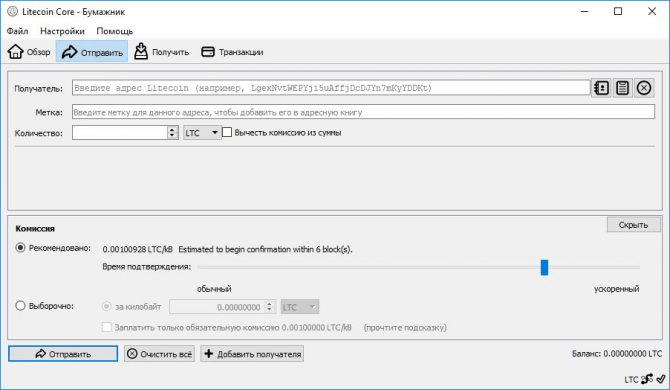 The whole interface of the repository is quite simple and informative and the most important thing is that it is in Russian. It has four functional tabs:
Review;
send;
get it;
transactions.
To send or receive money transfers, you need to select the tab of the same name. To transfer money from this wallet, you specify the email address of the recipient's wallet and set the amount of LTC. At the bottom of the screen, the program offers the recommended fees for this transaction.
This indicator can be changed: if you want the transfer to be confirmed faster, you can specify a higher fee. If you don't understand what the optimal fee is, it's better to keep the recommended fee.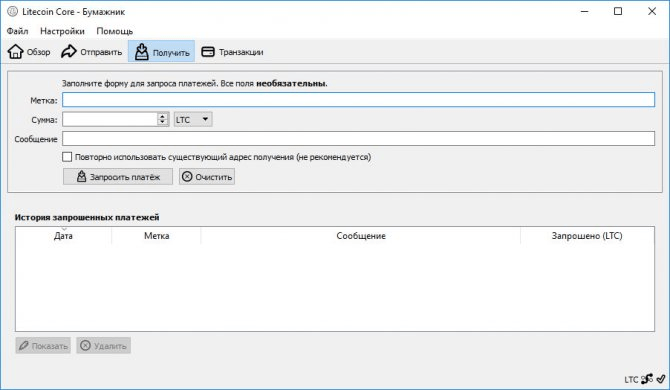 On the "Receive" tab, the program will generate an address for you that you can give to the sender. You can use the same address all the time, but it is recommended to create a new address for your storage for each new transaction.
How to restore your e-wallet
If you lose access to your storage, you can restore it from a backup file. It should be created immediately after registering a Litecoin core wallet. To do this, open the context menu of the "File" tab and select "Create wallet backup".
You need to save the file in a very secure location that only you have access to. The file will have the extension wallet.dat.
Important! Restoring access to Litecoin core will be possible only if there is a backup wallet.dat file and nothing else. If the file was not created or lost, then access to the wallet and all its savings will be lost forever. You can save multiple backup files in multiple locations, but be aware of the importance of your actions.
To restore your wallet using a backup, you need to follow four simple steps:
remove the old version of the wallet from your PC;
download the latest version of the repository from the developer's site;
open the folder where the wallet.dat file is located;
replace the selected file with its backup.
All information regarding your digital assets, transactions with them and the history of all cash payments will be added to the new wallet.
Loft Wallet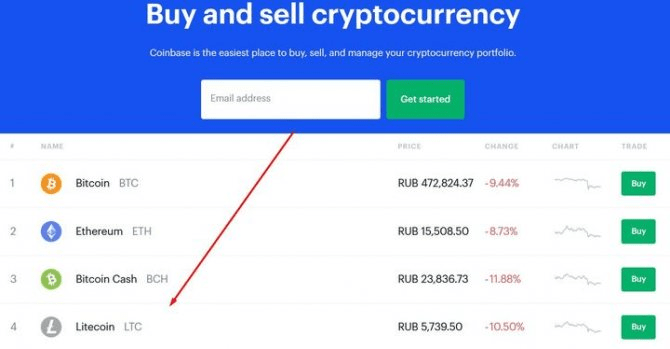 For Apple users, the Loft Wallet mobile app is the best way to handle lightcoins, as it is created specifically for this purpose. Its developer is the official creator of ltc-currency Charlie Lee (aka Charles Lee).
The software is linked to Coinbase, where you can automatically buy Lightcoins. The mobile application is maintained online by a team of developers. New users are assigned a 12-word syde, which comes in handy when reinstalling the application in case of a smartphone breakdown or when buying a new gadget.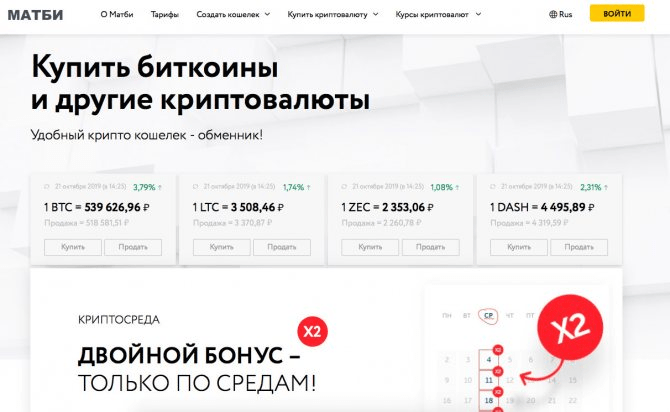 Matbi – you can store Bitcoin, Litecoin, Dash and Zcash.
All cryptocurrency is stored on cold wallets and under strong security.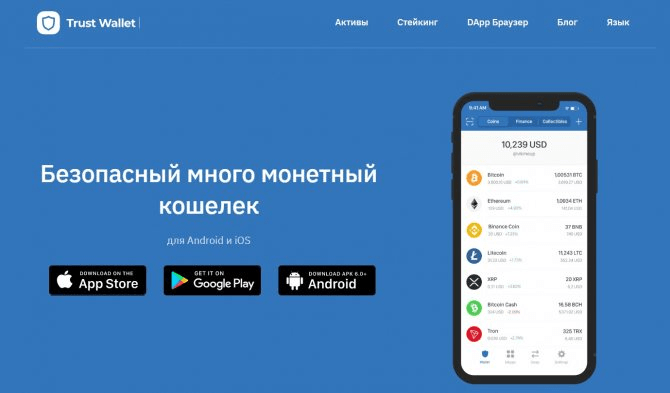 TrustWallet is a multi-coin wallet owned by the largest exchange, Binance.com. You can store more than 2000 coins. The wallet supports all ERC20 and BEP2 tokens. Installation is very simple, after downloading you can immediately use the application. TrustWallet integrates the purchase of Litecoin for fiat money, as well as a decentralized cryptocurrency exchange. When you install TrustWallet using our link, you will receive 100 TWT tokens as a bonus.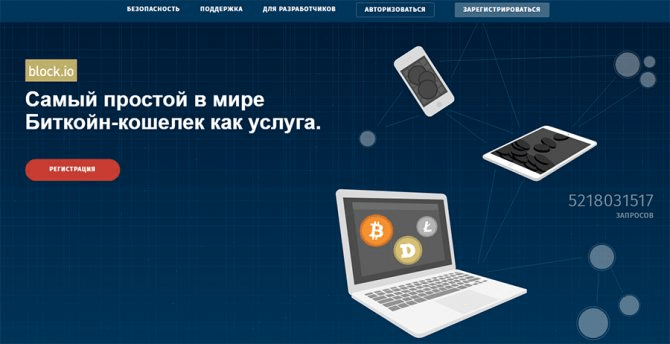 Block.io – You can store Bitcoin, Litecoin and Dogecoin.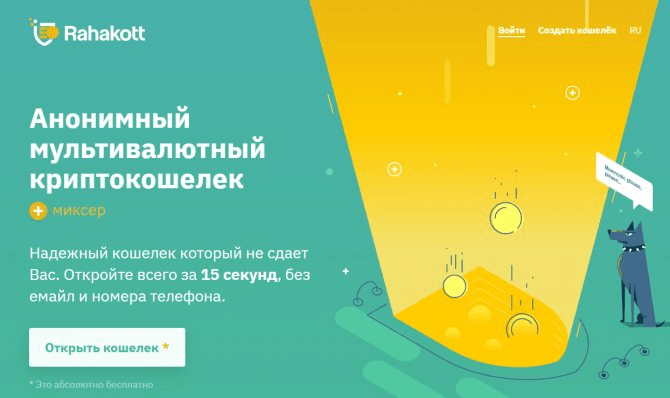 Rahakott – deterministic wallets with built-in transaction mixer.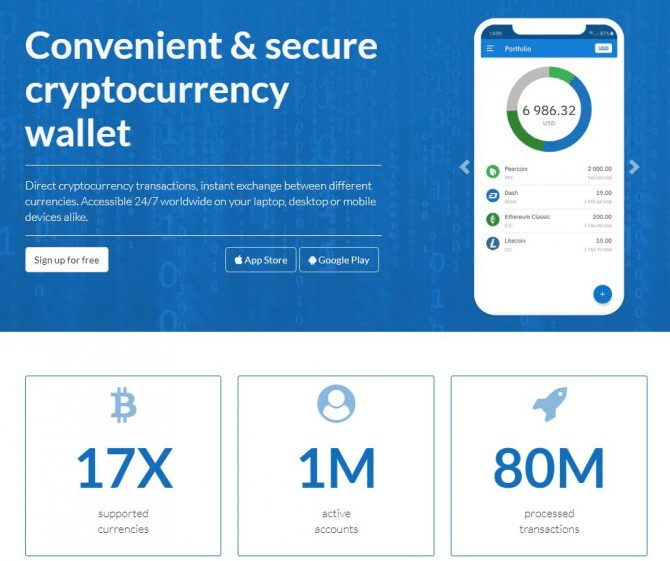 Cryptonator – works with 17 cryptocurrencies:
To get access to online vaults, you need to register on a website that offers such services, log in and create a personal online wallet. Litecoin online wallets have a number of advantages:
very simple and short registration and account opening;
no need to install bulky software;
multicurrency (for most services);
no connection to a specific device;
good protection of monetary transactions (2-FA, multi-signature, PIN codes, etc.).
Many web wallets do not charge fees for storing and depositing funds. Cryptonator allows you to work even with rubles.
LTC appeared back in 2011. Then he became one of the first altcoins – the so-called cryptocurrencies other than bitcoin.
In fact, when creating the Bitcoin network, there were many shortcomings, for example, a small block size (1MB), which does not allow speeding up transactions.
That is why many crypto enthusiasts started creating their own coins.
Some simply copied the bitcoin code to make money on the general popularization.
Such crypto-currencies did not live for a long time and went into oblivion.
Others really corrected the shortcomings and created a new, unique product. This is exactly what happened with Litecoin. It has absorbed the best of BTC, while Litecoin is much faster and cheaper.
Ledger nano S
Official website of the manufacturer:
The Ledger Nano S is a hardware wallet created by the French company Ledger. At the time of issue, its cost was 58 euros excluding VAT. Now its cost is 5490 rubles. When launching a hardware wallet for the first time, the owner needs to follow the link and follow the further instructions on the website.
The Ledger Nano S is a physical device that stores the private key of your e-wallet on a secure chip (ST31H320). When a transaction needs to be made, the key will not be imported to a computer or mobile device, the operation will be signed inside a secure chip. The owner of the Ledger Nano S will be able to confirm transactions with the press of a button on their device. You can use Ledger Nano S for 5 different crypto coins at the same time.
The Ledger Nano S has a very high security record. Even if the wallet is physically stolen and falls into the hands of an attacker, it will not be possible to use it, since the PIN code will not be known. And the device, having determined an intrusion attempt, will encrypt all data and destroy internal cryptographic keys.
How to restore access to Ledger Nano S
When you start the machine for the first time, the program will generate a passphrase (BIP39) which contains 24 unrelated words. BIP39 is saved by the user on the data recovery sheet and, if necessary, entered into the program to restore access.
Jaxx

Manufacturer's official website. The Jaxx multi-currency wallet is a product of the Canadian company Kryptokit.
Jaxx is a cryptocurrency wallet available for download on 7 platforms:
Windows;
Apple;
Linux;
Android;
iOS;
extensions for Chrome and Firefox.
The wallet has a very beautiful, easy and completely understandable interface. Access to all necessary functions (send, receive, check balance, choose currency, etc.) is well thought out and well implemented. There are no questions.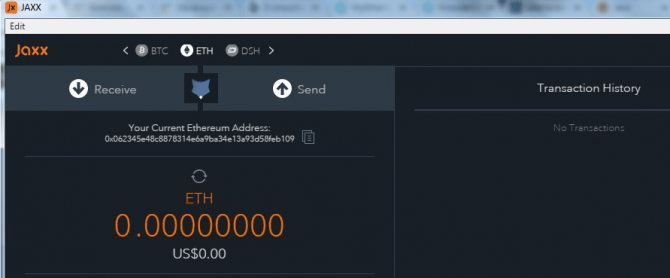 There are complaints about the speed of Jaxx. Many people point out particular application errors. But on the other hand, it has a built-in ShapeShift exchange service: you can complete the entire currency exchange process in just 10 seconds.
The private key of the wallet is stored only on your device, which means it is highly secure. You can not worry about the reliable safety of all your savings. By backing up your Masterseed (secret phrase), you can easily reconnect to your wallet if you lose access to the device it was installed on.
Storage on the exchange
In order to conduct monetary transactions on exchanges, you will have many different internal storages for different types of cryptocurrencies. They are convenient to use for exchanging, trading, buying, selling coins. As a rule, there is no commission for internal transfers.
You can store the required number of coins on the exchanges so as not to lose on commission fees during the input and output of the currency. But such wallets are not suitable for long-term storage. Private keys are stored on the operator's server, and this significantly reduces the security of such storage.
Exchanges with a daily turnover of LTC over $10 million:
Hardware wallets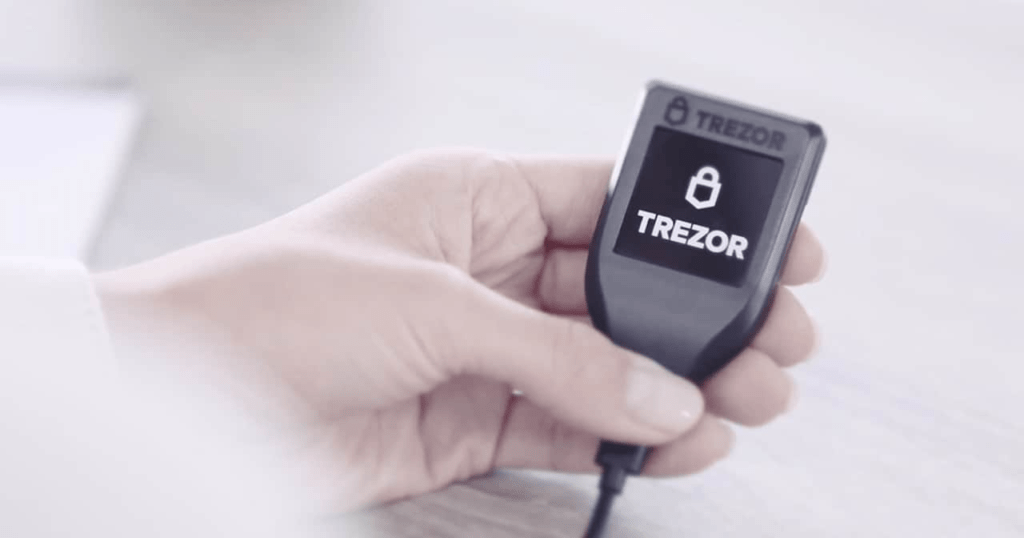 Another cold storage option. A hardware wallet is a device that looks like a USB flash drive, but is equipped with additional protection. You can set a password, generate a seed phrase needed in case of recovery. These devices may support software wallets.
There are no hardware solutions specifically for litecoins, manufacturers usually release devices that support multiple coins. Today, the leaders in production are Ledger Nano, Keepkey and Trezor. The best litecoin storage for the user will be the Ledger Nano, it costs less and supports more coins.
Recommendations for choosing and using a litecoin wallet are unlikely to be original, they are similar to tips for handling other cryptocurrency wallets. Choose a storage location based on your goals and amount of funds.
Large accumulations should be kept in cold storage. Hot type wallets are designed for mobile, frequent transfers. On the exchanges, you can keep the minimum necessary for trading.
Liteaddress paper wallet

If you have a decent amount of litecoins and are looking for a way to securely store them, consider Liteaddress's paper wallet option. Generator official website
A paper wallet is an offline method of storing your digital assets. The program generates individual public and private keys, which are printed as QR codes. They will be scanned by you for any monetary transactions with cryptocurrencies.
Liteaddress allows you to organize digital storage without computer hardware or complex programs. All important information will be created on paper, and the only concern will be to choose a safe place to store it. Take care of a backup copy of your keys.

This is the same highly secure storage method as hardware wallets, only completely free.
If you need to provide your wallet address to the sender, you can easily find it on paper. You can check the wallet balance using the litecoin storage address on the explorer.litecoin.net portal.
Commission
This wallet, like others, has a different kind of commission, on which the speed of delivery of coins depends mainly. First, you should look at the sending options, the first of which is the recommended commission, where the main (key) factor is the time of payment confirmation as the commission. The faster you want to receive coins, the higher the actual commission will be. There are times when the rate rises strongly and transactions become much larger, in this case the network is loaded and the commission will become slightly higher due to the number of transfers in the network.
The second option is the selective commission, which is used in a slightly different way. It uses a fee for each kilobyte in each of the blocks.

Read more articles about cryptocurrencies and mining at CRYPTO-WALLETS.ORG.

The Telegram channel about cryptocurrency and mining Bitcoin, Ethereum, Monero and other altcoins:

CRYPTO WIKIES | Bitcoin & Altcoins Mining