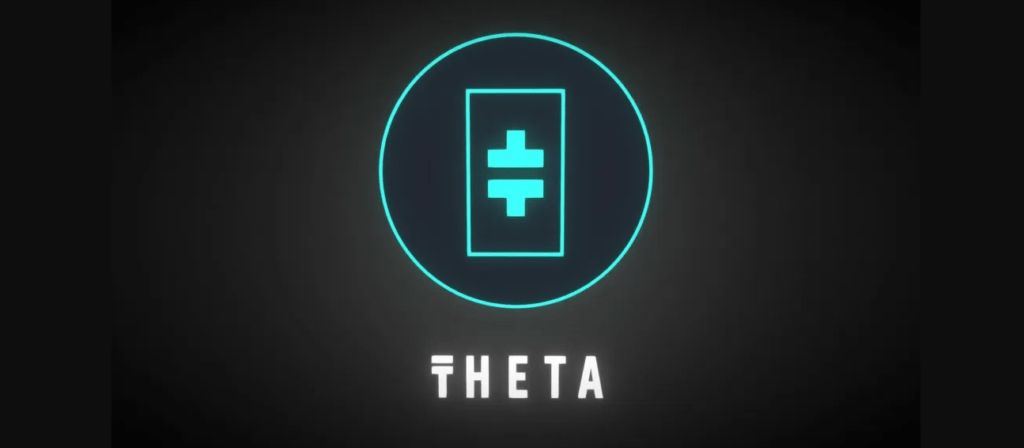 THETA —it is a well-established and fast growing cryptocurrency with a dedicated team working on blockchain development, functionality, infrastructure and wallets.
Theta Token Wallet — is the official mainnet wallet developed and managed by the THETA project. The wallet interface is easy to use and understand, and it only takes a few minutes to set up and interact with the THETA blockchain. Future updates and functionality are also planned for the future and the user can stake THETA from this wallet.
Create Wallet
Go to the THETA Token official website by clicking here and select Wallet.
Install:
Google Play:
App Store:
You will be taken to the THETA Token Wallet page, where you can create and access your THETA wallet.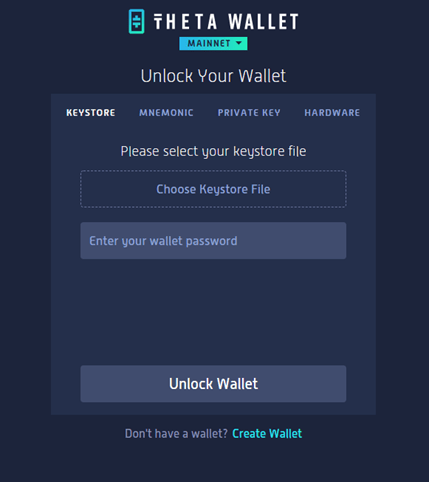 If you have already created a THETA wallet, you can log into it and unlock your wallet using the available options at the top. This is a keystore file, mnemonic phrase, private key, or hardware such as Ledger or Trezor devices.
Click "Create Wallet" at the bottom to start setting up your THETA wallet.
Keystore file and password
Set a password for your new THETA wallet, making sure it's memorable or you write it down.
It is important to make sure that you remember the password, as without it, you risk losing access to your crypto assets.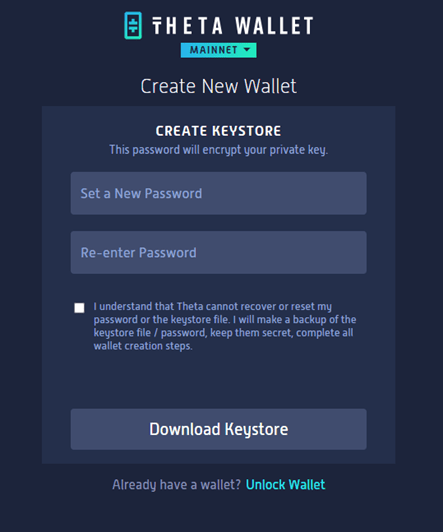 Once you've entered your details and confirmed the security message, click Download Keystore.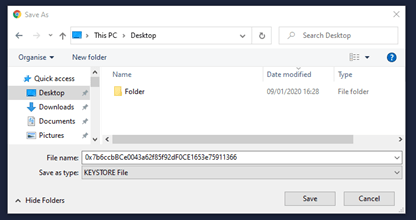 Save the downloaded keystore file and make sure it is in a safe place. It is also recommended that you create an additional copy of this file as a backup to store on another device.
Записать мнемоническую фразу
The wallet mnemonic phrase (wallet backup) will be shown on the screen and consists of 12 recovery words associated with the new wallet and the set password.
You will need to write down this information and keep it safe, do not share this information with anyone.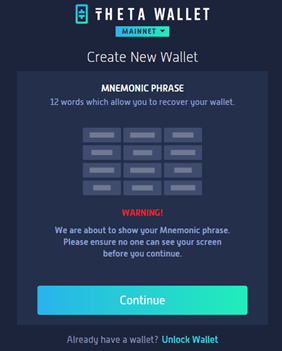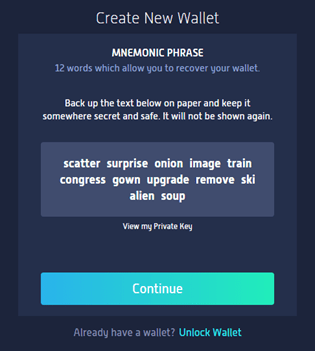 This will no longer be displayed, so make sure you write down the information before clicking Continue.
After writing down the mnemonic phrase and 12 recovery words, click "Continue" and unlock the wallet.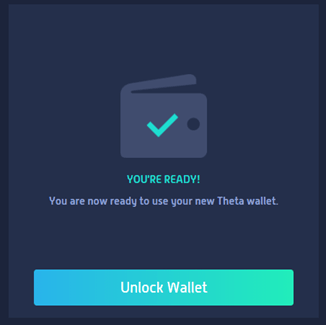 Login to THETA Wallet
Using the keystore file and password Unlock THETA wallet through the official THETA wallet page. This can also be found by clicking here.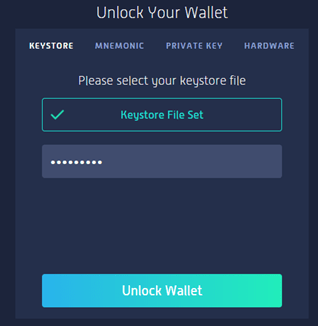 After logging in, your wallet will be displayed, it is fully functional and integrated with the THETA blockchain. You can send, receive or bet THETA in your wallet.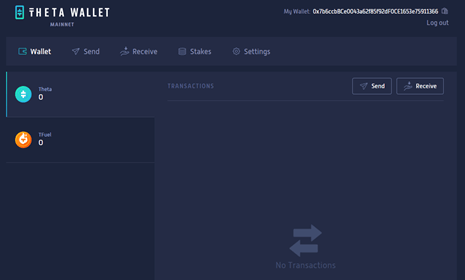 To find the THETA wallet address, click Get. A pop-up window will appear with your public address.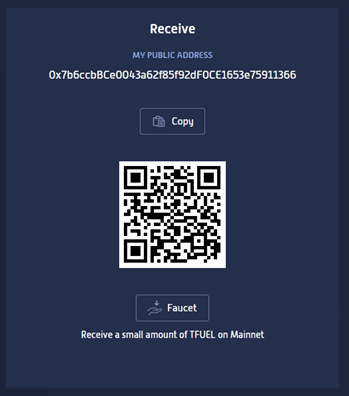 Example of THETA wallet address: 0x7b6ccbBCe0043a62f85f92dF0CE1653e75911366.
This is the information you need to get THETA to your wallet. Write down this information and click "Copy". You are now ready to send THETA to this wallet address.
THETA Wallet Review
Advantages:
Very easy to use and set up with a great user interface.
Supports sending, receiving and staking THETA.
Good security and the wallet was produced directly by THETA Labs.
Flaws:
It is not possible to view the mnemonic phrase after setting up the wallet.
Compatible with THETA and TFUEL, but decentralized file sharing features are not currently available.
There are no two-factor authentication features.
Read more articles about cryptocurrencies and mining at CRYPTO-WALLETS.ORG.

The Telegram channel about cryptocurrency and mining Bitcoin, Ethereum, Monero and other altcoins:

CRYPTO WIKIES | Bitcoin & Altcoins Mining