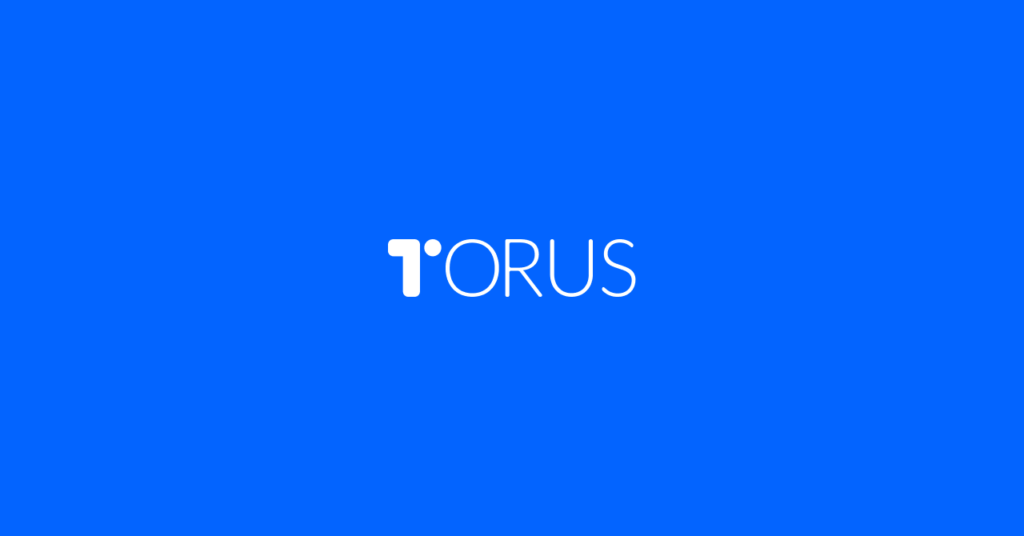 Torus — a crypto wallet that makes it easy to login to any Web3 application, with just a few clicks you can connect your wallet to many cryptocurrency decentralized exchanges and NFT platforms. Through it, users can access decentralized ecosystems using their personal and social media accounts such as Google, Facebook, Discord and others.
Supported crypto assets:ETH, BSC, MATIC and others.
Install Torus Wallet
You can sign in using Google, Facebook, Twitter, Discord or your email address.
Click on the following link to install :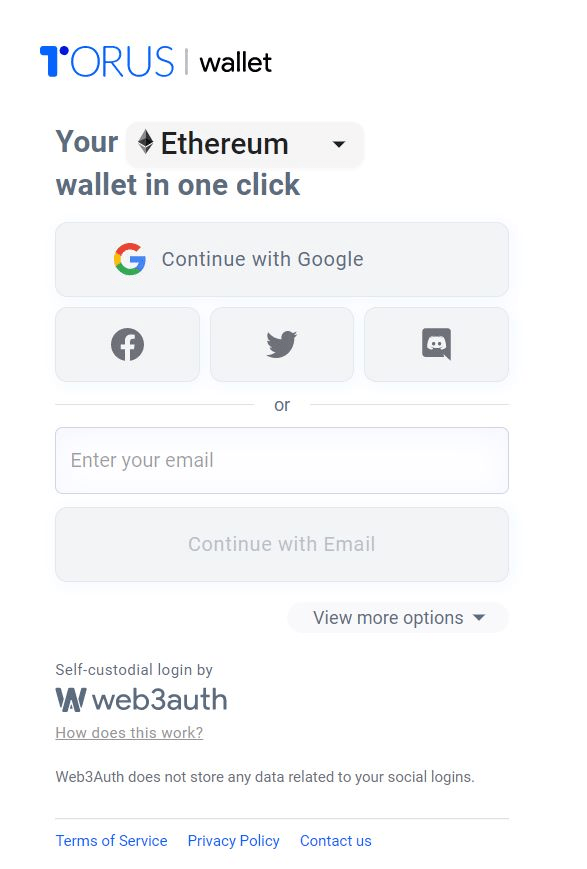 We will use the Twitter account as an example.
Click "Authorize App" when the next screen asks you to verify your Twitter account. After that, wait for the authorization to complete.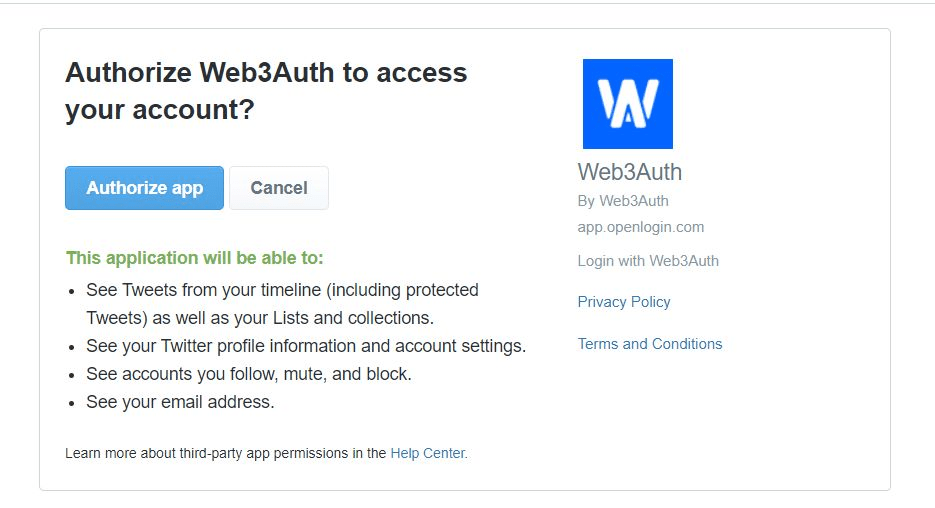 It's simple: you have now created your Torus wallet and can now deposit and transfer coins supported by the TORUS wallet.
Mobile application Torus Wallet
You can integrate iOS and Android apps that support the Torus wallet. With a simple method, users can conduct transactions according to their use and need. In addition, it is available through web browser plugins. Using social media accounts to log in is very easy.
Torus wallet overview
Torus wallet services:
New user registration with one-click web login
Buying and selling crypto
Available deposits and withdrawals of different coins
Private and public keys that are decentralized with added security
Using regular OAuth logins, quickly connect to web3 networks
Pros of the Torus Wallet:
Torus provides customers with a secure account recovery option that allows them to regain access to their accounts via social media or email.
Users can start using web3 IDs using their email accounts or regular social media accounts.
OAuth login offers one-click login to access decentralized cryptocurrency exchanges.
This is a popular way to link user ids from web2 and web3 using the Torus web wallet service.
Cons of the Torus Wallet:
To receive and send tokens to the Torus wallet, users need a public address.
Web browser usage is minimal compared to decentralized systems.
Users must integrate their current applications using OAuth logins to start using the Torus platform.
The launch of the initial NFT platform is unclear to the ecosystem.

The Torus Wallet is an efficient gateway platform that offers easy login to access decentralized Web3 ecosystems. For new users, faster onboarding is made possible by more accessible login options. The social media login method of choice for most users is proving to be beneficial to the Torus wallet and its associated network.
Today, users understand and appreciate the concept of end-to-end services. All of this information was taken into account by the website, which then launched a number of cryptocurrency projects with quick-choice logins via Google, Discord, Twitch, Facebook, and Reddit.
Beginners no longer need to memorize complex passphrases thanks to progressive security improvements. a positive start in giving end users more control. At the user's option, another security share can be stored on their device as an additional layer of security.
Read more articles about cryptocurrencies and mining at CRYPTO-WALLETS.ORG.

The Telegram channel about cryptocurrency and mining Bitcoin, Ethereum, Monero and other altcoins:

CRYPTO WIKIES | Bitcoin & Altcoins Mining