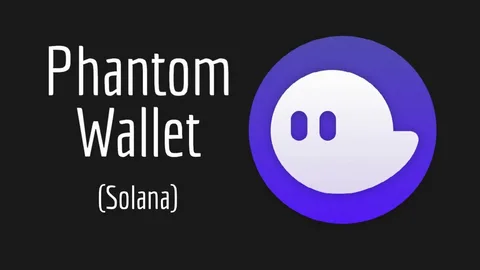 Here in this guide, we will talk about the Phantom wallet and how you can use it to work with the Solana blockchains. Let's see if it's worth your investment and time!
Now, before we get into the guide, here's a little background on Solana and the Phantom wallet in case you don't know anything about it.
Solana Ecosystem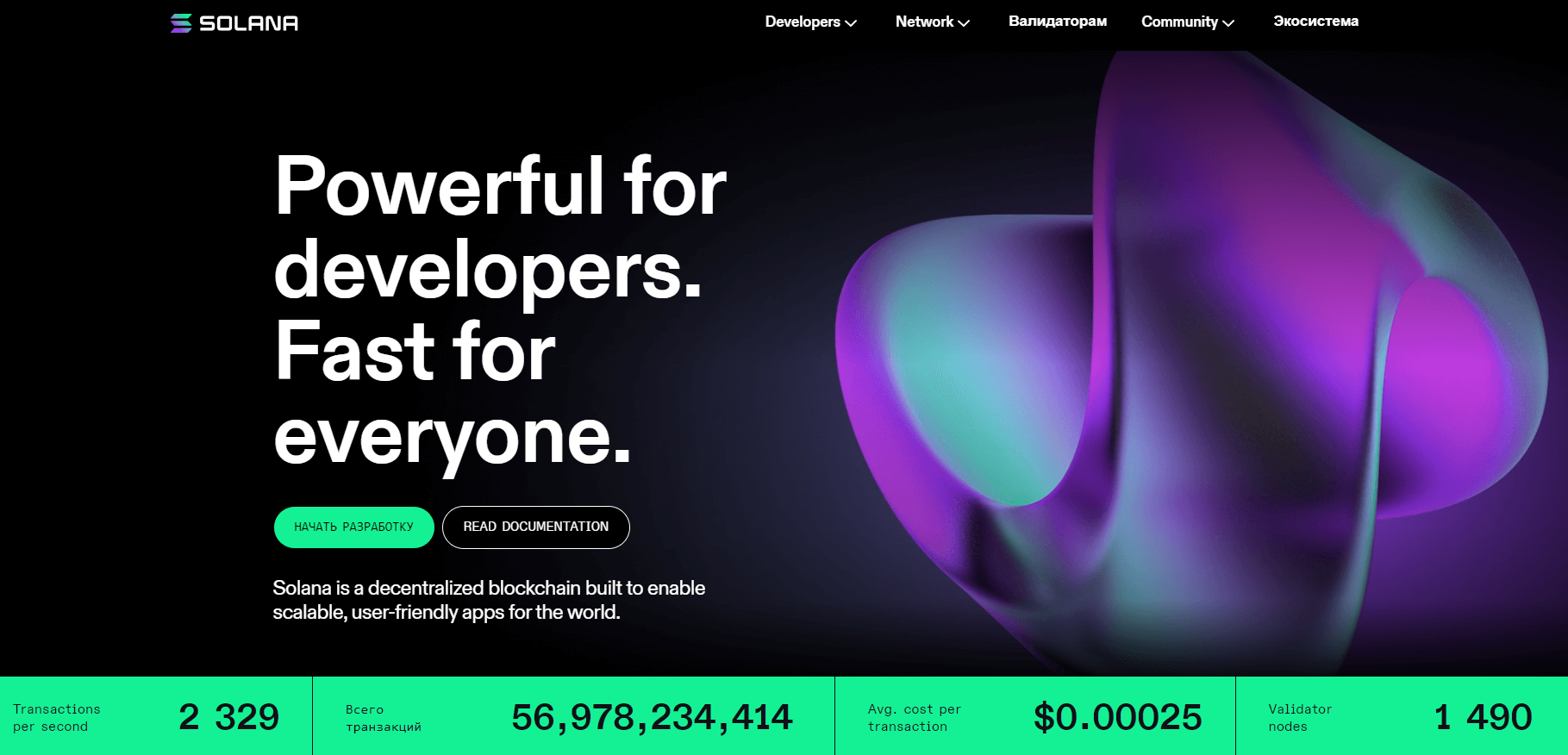 Solana is one of the fastest growing ecosystems in the crypto space. Similar to Ethereum, Solana also offers a wide range of DApps and DeFi (decentralized finance) solutions.
You have Solana (Name Service Solana) similar to ENS (Ethereum Name Service), DeFi exchanges, Dapps, and an NFT marketplace like Solana Art where you can buy or create your own NFTs. There are even many Metaverse games in the Solana ecosystem that you can play to earn money.
Here are some of the popular projects on the Solana network:
Raydium, NFT Rarity, Serum, Solape swap, Solanart, Star Atlas, Ninja game, Aurory project and Solana Monkey Business.
So many companies, developers, gamers and artists are currently using the Solana ecosystem to create their projects. The reason is mainly that Solana is a highly scalable, fast and efficient blockchain.
Now, in order to access the Solana platform and participate in projects in the Solana ecosystem, you need a Solana wallet. Solana has many popular wallets such as Solflare, Sollet, Solong, Slope and Phantom.
But the best one is the Phantom wallet. This is not only the best Solana wallet, but also one of the best cryptocurrency wallets.
If you have traded on Ethereum or used Binance Smart Chain, then you are familiar with Metamask, a simple, beautiful and clear browser extension.
The Phantom Wallet is now similar to Metamask except for some additional built-in features, such as having a dedicated tab where you can view and manage all of your non-fungible tokens (NFTs). You can even view and check 3D assets like in-game collectibles right from your wallet.
The wallet fully displays both JPEG and 3D in game assets.
Phantom Wallet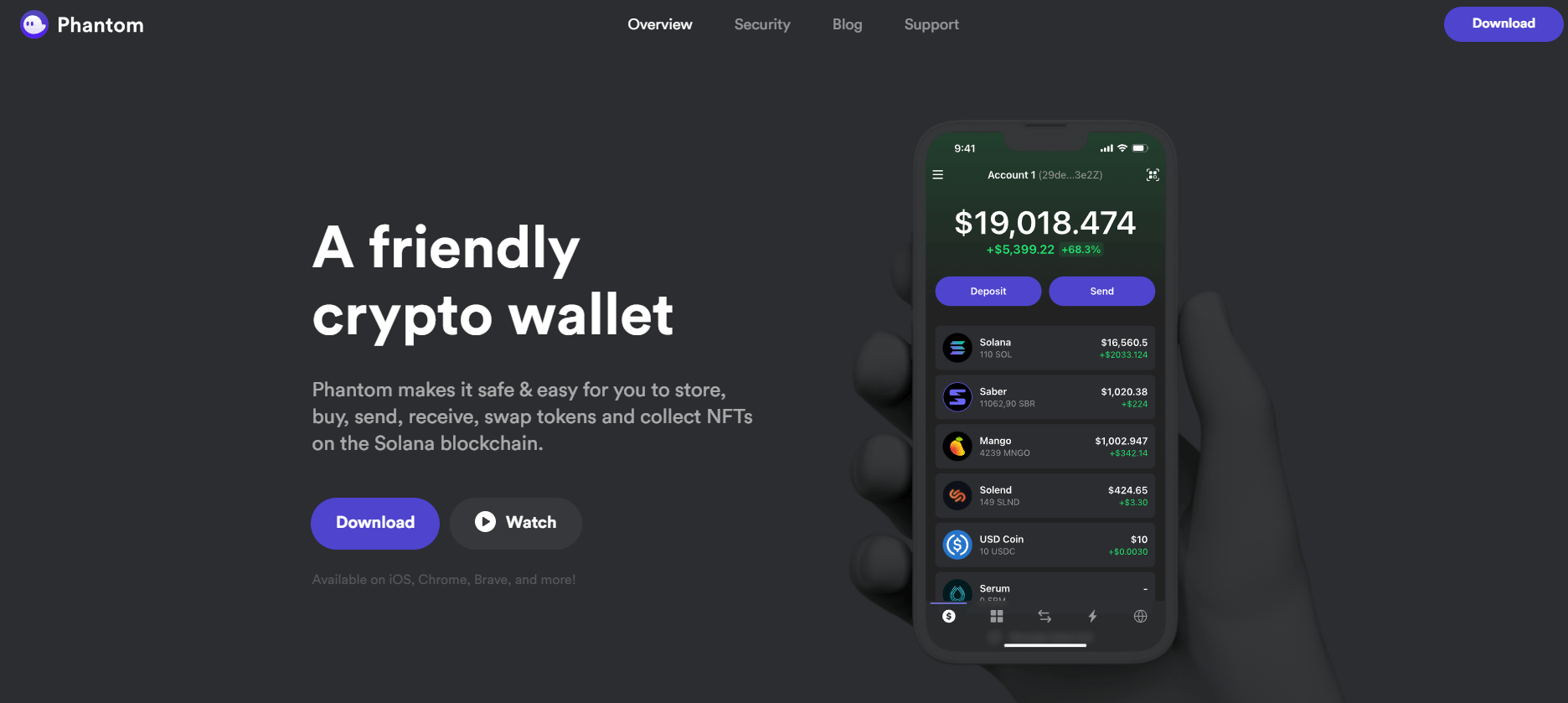 Phantom is a non-custodial crypto wallet on the Solana blockchain. This wallet allows you to manage digital assets and gives you access to the world of decentralized applications on the Solana network.
With the Phantom wallet, you can store, send, receive, stake, exchange tokens on the Solana blockchain. You can also interact with decentralized finance (DeFi) applications, exchanges, non-fungible token (NFT) platforms, and games on the Solana blockchain.
This wallet is easily available as a browser extension that you can install on Firefox, Microsoft Edge, Google Chrome and Brave browsers. It has a smooth and modern user interface that is very similar to the alternative Metamask. You can turn any of your favorite browsers into a Web3-enabled crypto wallet.
Initially, Phantom was only available as a browser extension. But now it's also available for iPhone: you can download the app from the AppStore. Everything you could do on your PC desktop can now be done on your mobile.
Install the Phantom wallet on your iPhone to store assets and access decentralized applications on the Solana blockchain. Using the mobile wallet app, you can easily deposit, transfer, stake, and exchange assets on Solana. And not only Solana: in the near future, the wallet will support other blockchains.
Here are a few reasons to consider the Phantom Wallet.
Phantom Functions
Phantom allows users to securely and easily store, send, receive, stake, and exchange tokens on the Solana blockchain. It opens up a simple and secure way to interact with blockchain-based decentralized applications right from your web browser.
These are some of the notable features of the Phantom Wallet, a no-storage wallet that allows you to send, receive, collect NFTs, and exchange tokens.
Web3 support is the same feature that Metamask for Ethereum currently has: with Phantom, you can explore the world of decentralized blockchain applications built on Solana.
NFTs and Collectibles – The Phantom Wallet has a dedicated tab that allows you to take care of your NFTs.
Token Exchange – Has its own built-in DEX (Decentralized Exchange) so you can exchange tokens securely and instantly at the best prices.
Staking SOL – You can earn rewards by staking SOL (Solana) right in your wallet.
Ledger Support – For added security, you can also connect your Phantom wallet to a hardware wallet like Ledger.
Phantom currently only supports the Solana ecosystem. But in the near future, we can expect it to work with Ethereum and other blockchains. The developers are working on making Phantom Wallet a multi-chain wallet.
Let's now see how to create a Phantom wallet and use it to store and manage Solana and NFT tokens.
Read more articles about cryptocurrencies and mining at CRYPTO-WALLETS.ORG.

The Telegram channel about cryptocurrency and mining Bitcoin, Ethereum, Monero and other altcoins:

CRYPTO WIKIES | Bitcoin & Altcoins Mining