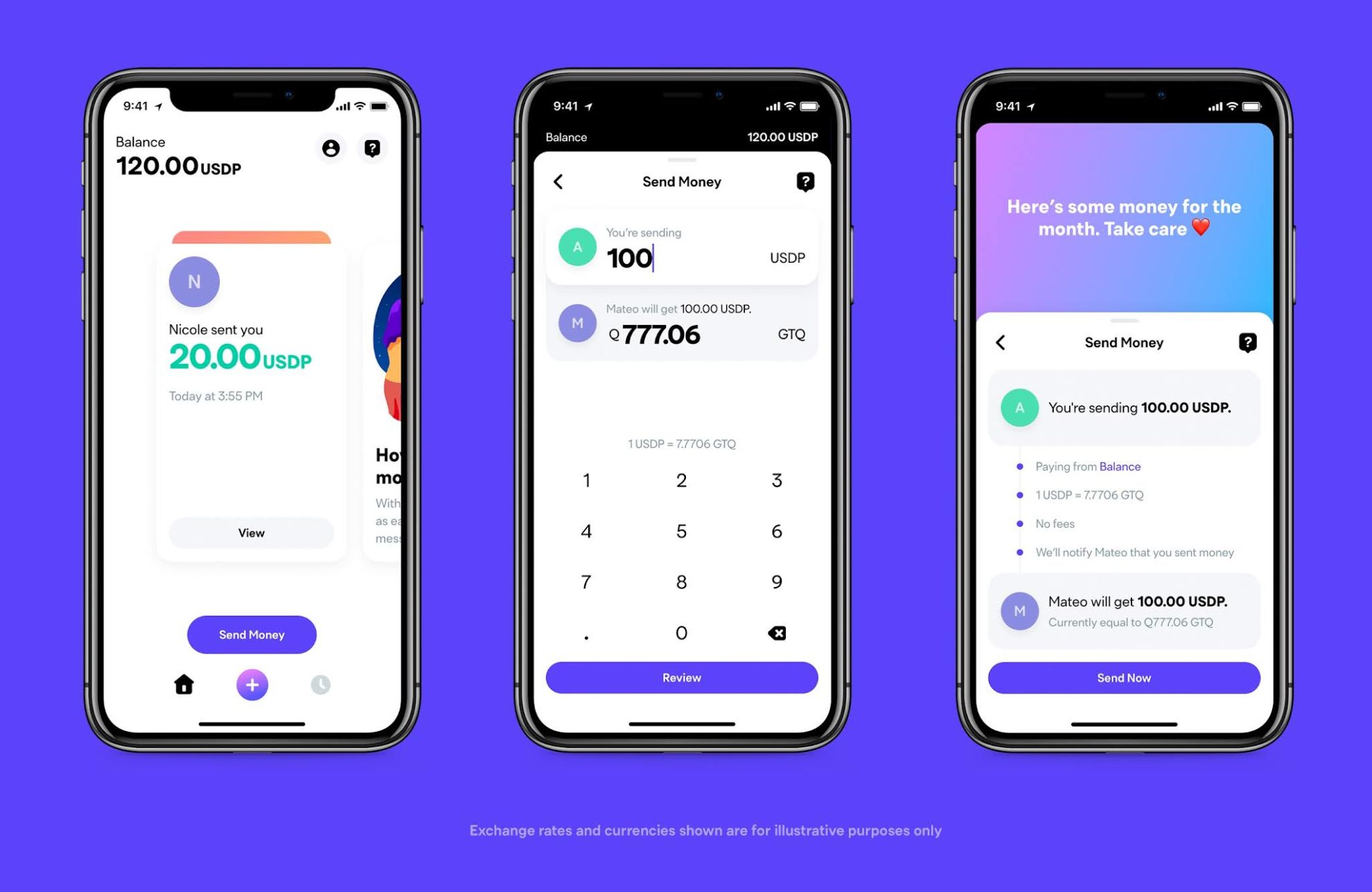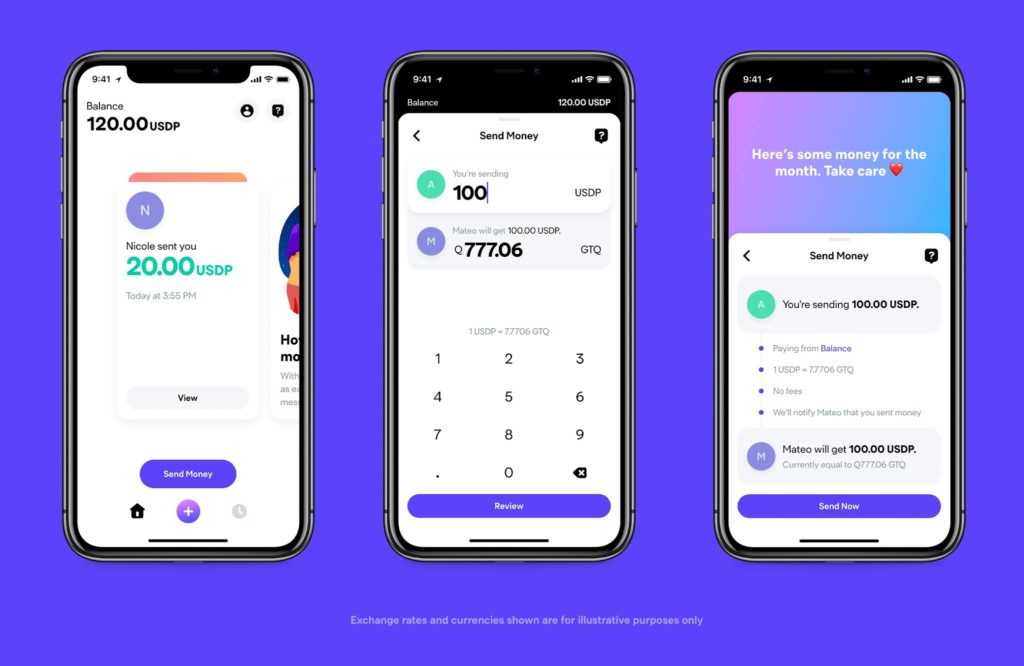 ---
Facebook launches its own cryptocurrency wallet
Facebook launched a limited testing of its cryptocurrency wallet Novi on Tuesday. The pilot takes place in most of the U.S. and Guatemala and will test basic product features, customer service and compliance. However, Facebook's payment and cryptocurrency strategy raises many questions. Novi, a subsidiary of Facebook that creates the cryptocurrency wallet, will launch a pilot program in the U.S. and Guatemala that will allow users to begin trading in dollar Paxos (USDP), the social media giant announced Tuesday.
The U.S. company that runs cryptocurrency exchange platform Coinbase said Facebook has chosen it as a custodial partner for Novi, a new digital wallet that the social media giant says will allow users to convert local currency into cryptocurrency through a separate app that connects to other Facebook products, such as Instagram.
Project Novi is a new digital wallet that will allow people to send and receive money overseas instantly, securely and without fees. Novi users will be able to purchase Pax Dollar (USDP) through their Novi account, which will be stored on deposit in Coinbase Custody. They will then be able to instantly transfer USDP between each other.
Facebook originally announced Novi in June 2019. At the time, the wallet, then known as Calibra, was intended to support the then-stable Libra coin, before regulatory reaction changed the scope of the project.
Users can download Novi from the Apple App Store or the Google Play Store to try it out. The pilot version is limited to a limited number of people who can use it to begin with, so some people will wait to enroll.
Users must register with Novi with a valid government ID and add funds to their account with a debit card. The recipient must also be registered on Novi before the funds can be sent.
The sender then locates the recipient in their contact list and enters the amount and a personal message if requested.
The recipients can leave money in their Novi balance or withdraw it in their bank account.
The Novi will have a customer support team available 24/7 in English and Spanish chat.
How Novi works
Users of this wallet can convert dollars or other fiat currency into USDP Stablecoins, send them to other wallets, convert them into local currencies, withdraw cash at certain locations, or transfer it to a bank account, depending on where the user lives. The Novi Wallet is planned to be compatible with other digital wallets. The USDP Stablecoin is issued by the Paxos Trust Company, which maintains a 1-to-1 exchange rate with the U.S. dollar and is regulated by the New York State Department of Financial Services. Coinbase provides storage for customer funds.
This initial version of the Novi Wallet is designed for a limited but impressive market: people who make money transfers between Guatemala and the United States. Facebook Vice President and former PayPal President David Marcus noted that remittances account for 14 percent of Guatemala's GDP, and the vast majority are sent from the United States. The World Bank estimates that the average remittance fee from the U.S. in 2020 was 5.1%. Novi is not available in Alaska, Nevada, New York or the U.S. Virgin Islands. It's not yet clear what the regulatory hurdles are in those territories.
Serving Novi users
Novi provides support via chat in Spanish and English. Facebook says the cryptocurrency wallet "encrypts sensitive financial information" and has "built-in anti-fraud protection.
One of the distinguishing features of Novi is the ability to undo transactions, which is atypical for interaction with cryptocurrencies. For example, Coinbase reports that transactions cannot be "cancelled or modified" once they are initiated. It's unclear whether the money in question will be sent back, or whether the company plans to cover the cost of cancelling transactions.
Facebook is not the first to think about cancelable cryptotransactions. The cryptocurrency company Kirbo has introduced a cancellation option for several tokens, including its own kiro token.With traditional payments, chargebacks and fraud are recovered through exchange fees charged to merchants.
The business model for Facebook's new wallet
The Facebook Wallet is designed for payments, with merchants paying less to accept Novi than usual. As with traditional credit and debit cards, these fees fund the payment system.
"On Novi's side, it's basically about creating a better digital wallet that allows anyone, wherever they are, to have access to the financial system and transfer money for free," David Marcus noted earlier.
Markus knows from his days at PayPal that it's not easy to set up a payment system. We'll have to convince merchants, who have a wide range of payment processing options, to use Novi. Marcus explains that Facebook plans to monetize Novi through "merchant services" with "low fees for merchants accepting payments." Merchants in the U.S. pay fairly high rates, he says, and Facebook plans to bypass other vendors through affordable pricing. It's unclear how Facebook will manage fraud and customer service costs while keeping rates low.
If Novi works beyond the current pilot, Facebook could encourage its vast base of Facebook, Instagram and WhatsApp users to try Novi. But Facebook has a problem: It has long offered payments and free money-transfer services on the messenger previously run by Marcus. These services have a significant number of users. But they lack the appeal of apps like PayPal's Venmo or Square's Cash App.
Competition in the Cryptosphere
Just as merchants have different payment processing options, consumers have multiple ways to make transfers. Remittances have historically been expensive, but World Bank data shows that the cost of sending money out of the U.S. has steadily declined over the past decade. There is no major cryptocurrency product for sending money overseas, at least in the U.S. That said, there are various payment options for consumers, many of which use crypto to reduce costs.
If people need a cryptocurrency wallet, there are offers from Coinbase and other companies that convert fiat to cryptocurrency and back and support a number of different coins and stackablecoins. Some of these wallets or other services are used to send remittances internationally. El Salvador's neighbor Guatemala, for example, offers the Chivo wallet from cryptocurrency company Bitso, designed to transfer bitcoins to and from the United States. El Salvador has recognized bitcoin as a means of payment, in part to reduce remittance costs.
"There are many better ways to transfer money or cryptocurrency than Facebook – Coinbase, for example – so if I as a user know that Coinbase is custodian, I'm just going to use Coinbase," says Melody Brew, principal analyst at Moor Insights & Strategy.