Ravencoin (RVN) is an open source blockchain project that specializes in creating and transferring resources between users. Ravencoin allows users to create and trade any real (e.g., goods) or digital (e.g., virtual goods) assets on the network. Key developers launched Ravencoin on January 3, 2018. The project has several prominent sponsors: Bruce Fenton, a member of the board of The Bitcoin Foundation, advises the team, while Overstock has made multi-million dollar investments in the project.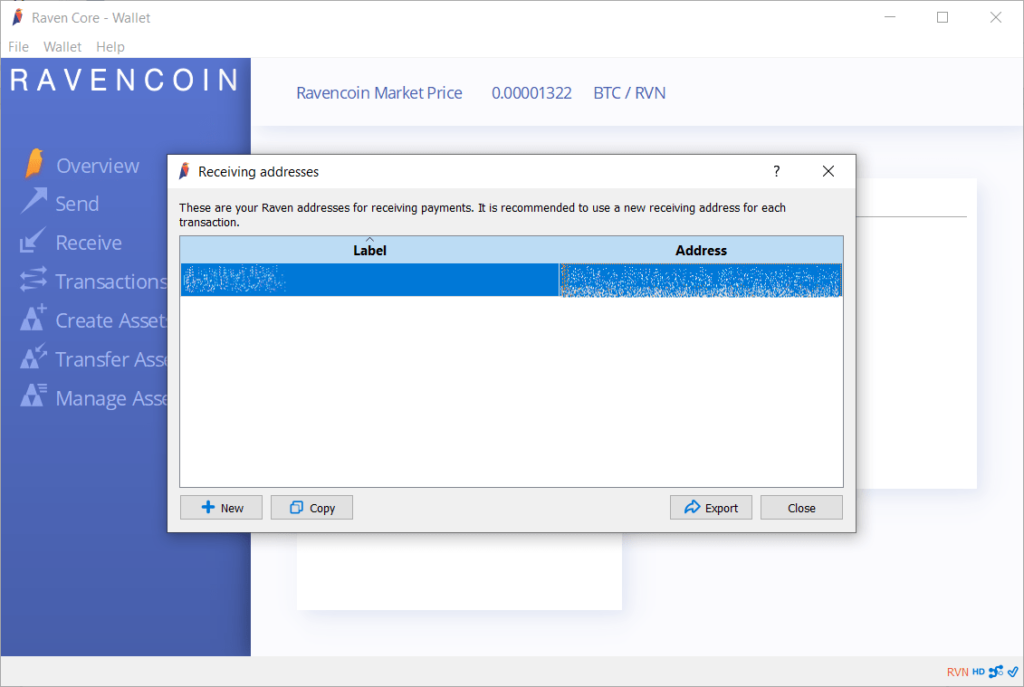 Preparation for installation Blockchain Blocks Ravencoin (RVN)
Make sure that your hard drive has enough free space, it takes about 5-10 GB;
Download Ravencoin Core
Download the archive with blockchain blocks Ravencoin (RVN)
Import Blockchain Blocks Ravencoin (RVN)
After the files have downloaded, we can start importing Reven blockcahin blocks, for this:
Create a folder where we will place the blocks, for example, "Reavencoin";
We dig into it an archive with blocks;
Next, in the same folder, run – "Reavencoin.exe"
The "Ravencoin Core" window will open, select our just created "Ravencoin" folder and click "Next", after which the assembly of the Ravencoin Core blockchain database and synchronization with the network will begin;
Done! Now you can use Ravencoin – a wallet!