Ethereum is an intelligent contract platform that allows developers to create decentralized applications (DApps) on their blockchain. Ether (ETH) is the native digital currency of the Ethereum platform.
Ethereum is supported in part by the Ethereum Foundation, a nonprofit organization that is part of the larger Ethereum ecosystem, including Ethereum's corporate consortia such as the Ethereum Enterprise Alliance. Vitalik Buterin first conceptualized Ethereum in 2013 with the idea of ​​developing an open source blockchain platform other than Bitcoin (BTC), which was a pioneer for smart contracts. On the Ethereum blockchain, a smart contract behaves like a self-acting computer program that is automatically executed when certain conditions are met. The blockchain allows you to execute the code of smart contracts exactly as programmed, without any possibility of downtime, censorship, fraud or third-party intervention.
The Ethereum network was launched on July 30, 2015, and 73 million ethers were produced.
MIST WALLET (ETH FullNode Wallet)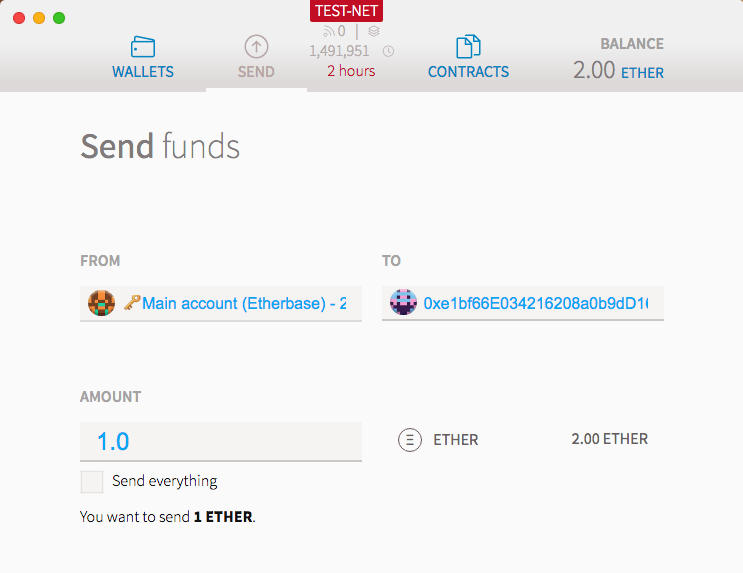 Preparation for installation Blockchain Blocks Ethereum (ETH)
Make sure that your hard disk has enough free space, it takes about 50 GB;
Download Ethereum Wallet (FullNode)
Download the archive with the Ethereum blockchain (ETH)
Import Blockchain ETH
After the files have loaded, we can start importing the Ether blocks, for this:
Create a folder where we will place the blocks, for example, "Ethereum ETH";
We dig into it an archive with blocks;
Next, in the same folder, run – "Ethereum.exe"
The "Mist Wallet" window will open, select our just created "Ethereum ETH" folder and click "Next", after which the assembly of the Ethereum blockchain database and synchronization with the network will begin;
Done! Now you can use the Ethereum wallet!