Dogecoin (DOGE) is based on the popular doge internet meme and has the Shiba Inu logo. The open source digital currency was created by Billy Marcus from Portland, Oregon and Jackson Palmer from Sydney, Australia, and was forked at Litecoin in December 2013. The creators of Dogecoin presented it as a fun, frivolous cryptocurrency that would have more appeal than just the main audience of bitcoins, as it is based on a dog meme. Tesla CEO Elon Musk tweeted that Dogecoin is his favorite coin.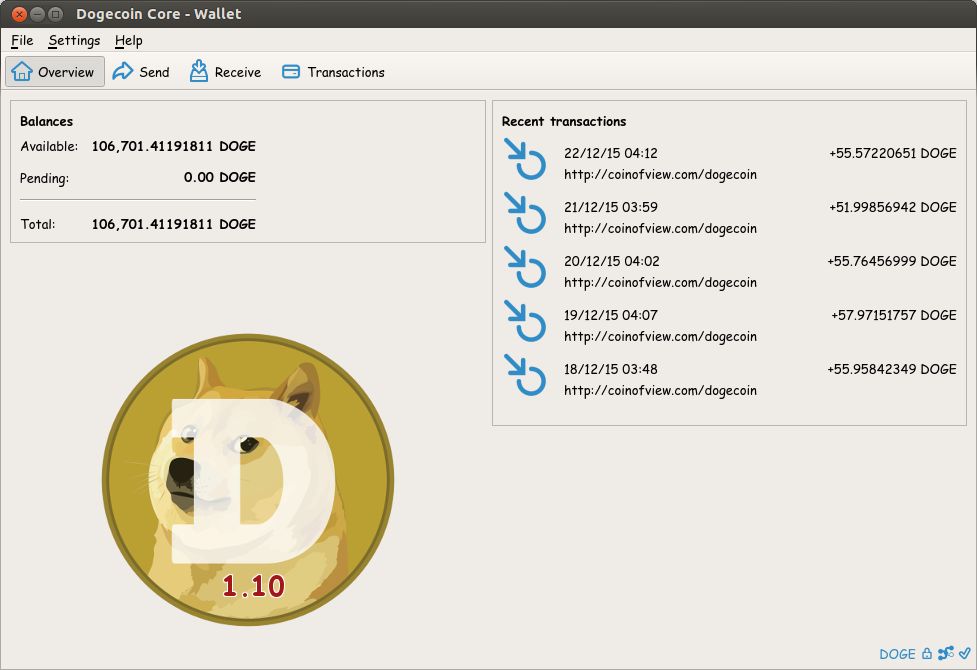 Preparing to Install Blockchain Blocks Dogecoin (DOGE)
Make sure there is enough free space on your hard drive, it takes about 20 GB;
Download Dogecoin Core
Download the archive with the Dogecoin blockchain
Import Blockchain Blocks Dogecoin (DOGE)
After the files have loaded, we can start importing Dogecoin blocks, for this:
Create a folder where we will place the blocks, for example, "Dogecoin";
We dig into it an archive with blocks;
Next, in the same folder, run – "Dogecoin.exe"
The "Dogecoin Core" window will open, select our just created "Dogecoin" folder and click "Next", after which the assembly of the Dogecoin blockchain block base and synchronization with the network will begin;
Done! Now you can use Dogecoin wallet!