Beam is a cryptocurrency that demonstrates an emphasis on confidentiality and anonymity when implementing Mimblewimble. Without address information stored in the blockchain and preserving transaction privacy by default, Beam is designed to provide user privacy control and scalability in its compact design. Without a fee or ICO, Beam is supported by the Treasury and is appointed by a nonprofit fund to manage the protocol.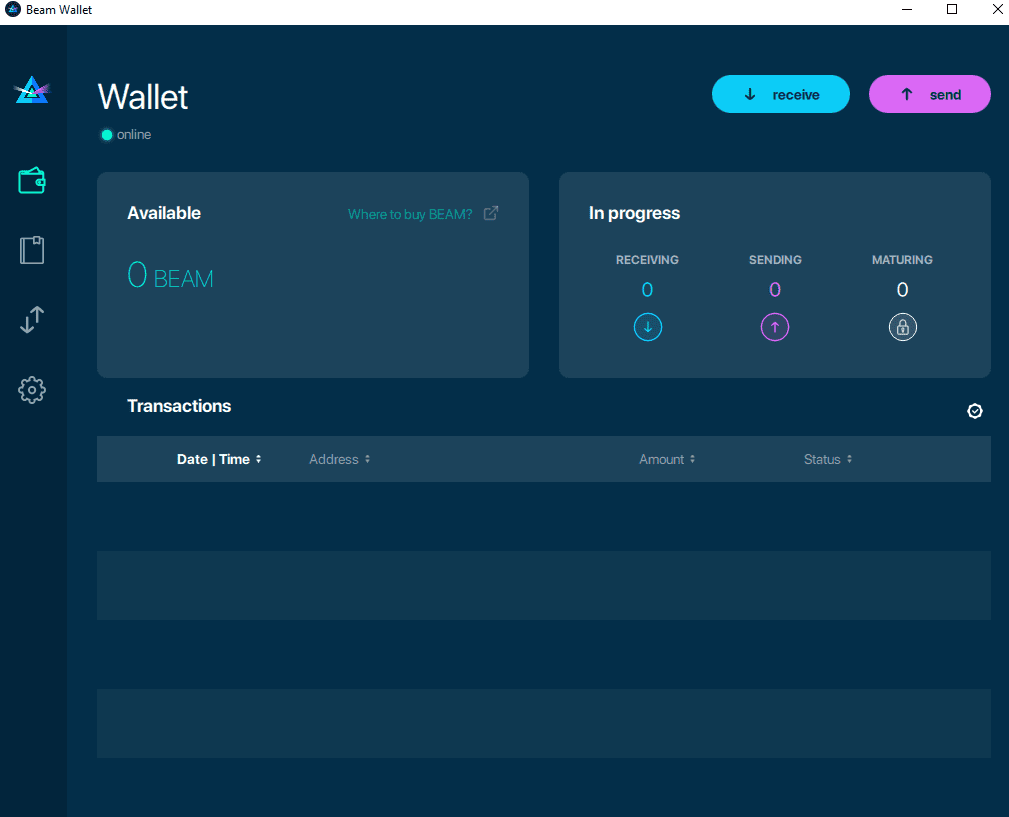 Preparation for installation Blockchain Blocks BEAM
Make sure that your hard disk has enough free space, it takes about 15 GB;
Download BEAM GUI FullNode WALLET
Download the archive with the BEAM blockchain
Import Blockchain Blocks BEAM
After the files have downloaded, we can start importing blockchain blocks Beam, for this:
Create a folder where we will place the blocks, for example, "BEAM";
We dig into it an archive with blocks;
Next, in the same folder, run – "BEAM.exe"
The "BEAM Wallet" window will open, select our just created "BEAM" folder and click "Next", after which the assembly of the blockchain database and synchronization with the BEAM network will begin;
Done! Now you can use your BEAM wallet!